February 01, 2010
GAO: Survey system needs to be retooled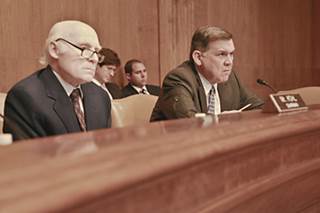 GAO: Survey system needs to be retooled

General weaknesses in the nursing home survey process contribute to the understatement of deficiencies in nursing homes, according to a report released by the Government Accountability Office in late December.Some of those shortcomings include problems with the survey methodology and written guidance that is too long or complex.


Meanwhile, workforce shortages, inexperienced surveyors, external pressure from stakeholders and other factors also may play a role in the understatement, the report found. Sens. Herb Kohl, chairman of the Special Committee on Aging, and Charles Grassley (R-IA), ranking member of the Committee on Finance, requested the report.

The GAO made several recommendations to the Centers for Medicare & Medicaid Services. One is making sure the methodology accurately identifies potential quality problems.