November 17, 2014
GA nursing home resident charged with murdering roommate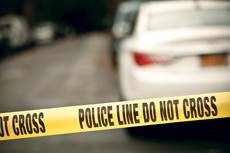 Double homicide at Houston nursing home; victims' roommate arrested
A nursing home resident has been charged with strangling her roommate to death. She is being held by authorities in Georgia.
Authorities arrived at the Crestwood Nursing Home in Valdosta early on the morning of Nov. 11 and found 57-year-old resident Cynthia Weekley dead in her room, according to local reports. Weekley's roommate, 66-year-old Janet Clements, said that she might have hurt Weekley, but her story did not match evidence at the scene, The Valdosta Daily Times reported.
Clements immediately was placed under the care of a physician at a separate medical facility. Neither Crestwood nor authorities has said whether she has dementia or other cognitive conditions.
An autopsy revealed that strangulation was the cause of death, prompting authorities to charge Clements with aggravated assault and felony homicide, local news sources reported. She was being held in the Lowndes County Jail as of Thursday.
Staff indicated that Weekley and Clements argued in the hours before the alleged crime, but police did not provide details about the disagreement.
"As a long-time member of this community, we are saddened by this event and our thoughts and prayers go out to the families involved," Crestwood stated in a written press release. Chaplains were on site to provide support, and the nursing home emphasized that residents' safety and well-being is its top priority.
Crestwood is a 79-bed PruittHealth facility.