February 04, 2015
Forum choice not integral to arbitration contract, judge says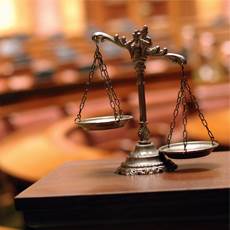 Former nursing home worker confesses to murdering resident in 2007
In a victory for a Georgia nursing home, a listed forum for arbitration was not an integral part of the document signed by a resident's mother, a federal judge has ruled.
Judy Cyr reportedly signed the agreement, along with a number of other documents, on behalf of her mother, Frankie Campbell, when the woman was admitted at a Beverly Enterprises, Inc. nursing facility in Augusta, GA, in 2008. BEI, whose agreement specified that the National Arbitration Forum Code of Procedure would apply in any arbitration proceeding, filed a federal court motion to compel arbitration under the Federal Arbitration Act.
Cyr moved to dismiss the motion on the grounds that the agreement was unenforceable because the NAF no longer administers consumer arbitrations.
Federal District Court Judge J. Randal Hall ruled BEI's arbitration agreement was valid, noting that that the NAF clause was not an "integral part of the agreement simply because [the forum] was unavailable," and that the agreement simply required the NAF's Code of Procedure to apply in any arbitration proceeding.
Ms. Campbell died in 2012 during her stay at the facility. In legal proceedings filed in state court, Cyr alleged that her mother sustained injuries and infections before her death. The case is one of many nursing home arbitration cases in the court system.