November 01, 2013
Five Star makes changes to rely less on public funding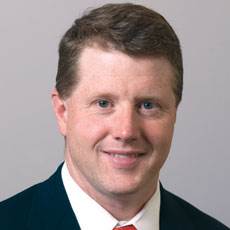 Five Star CEO Bruce Mackey
Five Star Quality Care recently transferred operations of two rehabilitation hospitals in Massachusetts to Reliant Hospital Partners, marking the latest move in the company's dramatic shift toward private pay operations.
"Five Star began to operate these hospitals in 2006, during a more favorable operating and regulatory environment," stated Bruce Mackey, president and CEO of Five Star. "Since then, we have made adjustments in our business to counteract progressively more restrictive payment formulas from the Centers for Medicare & Medicaid Services."
One of these business adjustments was announced in June: an agreement with Senior Housing Properties Trust to sell 10 skilled nursing centers that receive most of their revenue through Medicare and Medicaid.
Five Star consistently has been moving away from stand-alone SNFs. The company was 100% skilled nursing when it was founded, but SNFs now account for just 17% of revenues, Mackey said in an investor presentation at the Stifel Nicolas Healthcare Conference in September. Most revenue comes from independent/assisted living and continuing care retirement communities. The Massachusetts-based company today operates more than 200 senior living facilities in 30 states.
Five Star has had success with attracting private pay residents. The company was 20% private pay a decade ago, but now is 77% private pay. That could reach 85% within five years, Mackey said. However, the company is not aiming for a specific percentage of private pay customers, said Chief Financial Officer Paul Hoagland.
Five Star's management company will drive growth. Real estate investment trusts currently "have an edge" in buying properties, Mackey said, but Five Star's large footprint means it can manage communities in "almost any market" by drawing on resources already in place.