December 14, 2015
Fired American Senior Communities CEO could return to long-term care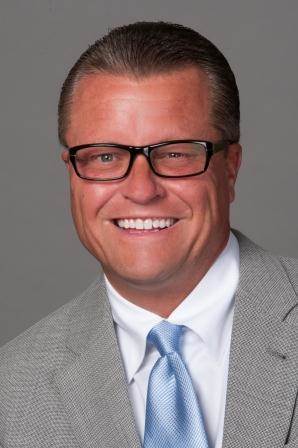 Burkhart was fired from American Senior Communities following a September FBI raid
Former American Senior Communities CEO James Burkhart could return to the long-term care industry through a series of deals that would put him in charge of more than 60 American Senior-operated facilities.
A series of "put option" deals have been negotiated over the past three years by Burkhart and Health & Hospital Corporation of Marion County, which owns the facilities and pays American Senior to operate them. The deals would give Burkhart the licenses of 63 facilities American Senior facilities as soon as September 2017.
Put options act as a type of insurance for HHC should they choose to get out of the LTC game, according to the Indianapolis Business Journal. Burkhart negotiated the deals personally — not as CEO of American Senior Communities — because the family that owns the majority of the company did not want to partake in any more put options, an attorney for Burkhart told the IBJ.
"For Jim Burkhart, the motivation was genuine," attorney Larry Mackey said. "As an owner of facilities, he could ensure that resident care would not suffer if HHC transitioned out of the business and he would continue his growth in an industry he cares deeply about."
HHC paid Burkhart's personal companies, Crusader Healthcare Services, $4 million to sign put options for the 63 facilities. The most likely reason HHC would act on the deals is the possible cancellation of a Medicaid program that gives extra funding to nursing homes owned by county hospitals. HHC currently has no plans to exercise the put options, the IBJ reported.
The Sept. 16 FBI raid of Burkhart's home and offices, and the ensuing federal investigation, have cast doubt on the future of the deals, one HHC official said.
"We're going to have to figure out what we're going to do," Matt Gutwein, CEO of HHC told the IBJ. "There are a lot of unknowns about Jim Burkhart right now."
The reason for the FBI raids have not been confirmed, although some believe it stems from alleged vendor kickbacks received by Burkhart and other American Senior Communities officials. Burkhart, along with the company's chief operating officer, were fired in early October; the chief financial officer also resigned following the raids.