December 06, 2017
Fingerprint scanning leads to privacy fight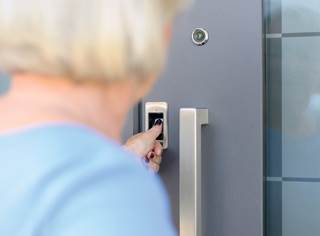 A scanner similar to this is the focal point of an ongoing privacy lawsuit between an Illinois long-term care facility and one of its employees.
The latest tension between employee privacy and staffing procedures is embodied in an Illinois long-term care employee suing his workplace over twice-a-day required fingerprint scans.
The lawsuit says Paramount of Oak Park Rehabilitation & Nursing Center's use of biometric scans for employees clocking in and out violates the Illinois Biometric Information Privacy Act. Negligent or willful violations of the law could result in fines up to $5,000 if the facility was sending the fingerprint data to out-of-state vendors.
"Unlike a Social Security number, which can be changed, no amount of time or money can compensate [the workers] if their fingerprints are compromised by the lax procedures through which defendants capture, collect, store and use their workers' biometrics," the suit reads.
Providers have long struggled with ways to assure employees are not clocking in and out for their friends.
Paramount did not return a request for comment by production deadline. The parties have a court date scheduled for Feb. 14.