August 01, 2013
Feds unveil plan to improve tech safety via partnerships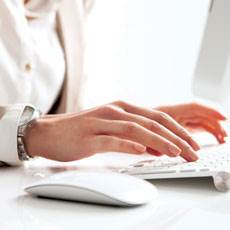 Feds unveil plan to improve tech safety via partnerships
Healthcare technology can greatly help or harm the care residents receive. Recognizing this dichotomy, the Office of the National Coordinator for Health Information Technology (ONC) has issued a health IT safety plan.
The plan attempts to improve the existing health IT structure by recommending the use of public/private partnerships to educate clinicians and healthcare professionals and put resources into the creation of a more robust and uniform health IT system, according to the ONC.
This project responds to a 2011 report from the Institute of Medicine. Investigators concluded that while health IT can greatly improve care, it could backfire, or worse.
Architects hope the plan will make it easier for clinicians to report health IT-related incidents and hazards via certified electronic health record technology. The plan also will increase the focus on health IT in the analysis of providers' adverse events reports. The Agency for Healthcare Research and Quality will encourage reporting data to patient safety organizations and will update its standardized reporting forms to enable ambulatory reporting of health IT events, according to a release announcing the initiative.
Specifically, the plan calls for using the office's EHR certification program to create a closer relationship between health IT vendors and patient safety organizations. In addition, the ONC plans to propose standards and certification criteria for generating incident reports from EHR systems before the end of the year.
"This plan will help us make sure that these new technologies are used to make healthcare safer," National Coordinator for Health IT Farzad Mostashari said in a statement.
The office also awarded a one-year, $523,000 contract to The Joint Commission, a healthcare accreditation body, to "investigate the role of health IT as a contributing cause of adverse events."