May 02, 2011
Feds betting improved IT will minimize medical problems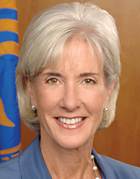 With healthcare reform bearing fruit, lawmakers should leave Medicare and Medicaid alone, Sebelius s

The Department of Health and Human Services announced a partnership with providers around the country aimed at reducing medical errors and infections. The initiative will use data collection and health-related information technology to help prevent medical errors in long-term care and other settings.

The effort could help keep 60,000 people alive and save as much as $50 billion over the next decade, according to federal officials.

According to HHS, the recently formed Innovation Center at the Center for Medicare & Medicaid Services intends to dedicate more than $500 million to test models of safer care delivery and to promote implementation of best practices in patient safety.

CMS also will provide $500 million for a community-based Care Transition Program created by the Affordable Care Act. The program will support hospitals and community-based organizations in helping Medicare beneficiaries at high risk for hospital readmission to safely transition to places such as post-acute care facilities and skilled-care settings.

"Millions of patients are injured because of preventable complications and accidents," said HHS Secretary Kathleen Sebelius.

The partnership will target all forms of harm to patients but will start by asking facilities to focus on nine types of medical errors and complications where the potential for dramatic reductions in harm rates has been demonstrated by pioneering hospitals and systems across the country.

Examples include preventing pressure ulcers, adverse drug reactions and surgical site infections.

The CMS Innovation Center will help providers adapt evidence-based care improvements to target preventable patient injuries on a local level, developing innovative approaches to spreading and sharing strategies among partners in all states. Members will identify specific steps they will take to reduce preventable injuries and complications in patient care.