March 11, 2011
Federal officials investigating firing of Florida nursing home ombudsman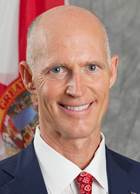 Gov. Rick Scott (R)

Federal investigators on Wednesday announced a probe into the abrupt firing of Brian Lee, former director of Florida's Long-term Care Ombudsman Program.

While no official reason was given at the time of Lee's early-February dismissal, the nursing home resident advocate had been at odds with the state's powerful nursing home lobby for much of his seven years at the job, according to the Associated Press. The Department of Health and Human Services' Administration on Aging will conduct a thorough review of the situation to determine whether or not Florida Gov. Rick Scott followed the law when he forced Lee's resignation, according to AoA spokeswoman Moya Thompson.

AoA administrators have warned Florida health officials that Lee's replacement must be credible, and that there should be no conflicts of interest, the AP reports. Lee also served under former Florida Govs. Charlie Crist and Jeb Bush. He said the animosity toward him escalated after the election of Rick Scott, according to the AP.