November 19, 2012
Federal investigators find nursing home alternative a prime target for fraud, abuse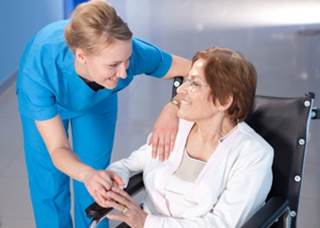 Study: Nursing home residents satisfied with overall care, but not with activities and food


Medicaid personal care services are ripe for abuse, according to a new report from the Department of Health and Human Services' Office of Inspector General. Among the vulnerabilities discovered, the OIG said care attendants and beneficiaries are combining to defraud with increasing frequency.

Report authors noted "significant and persistent compliance, payment, and fraud vulnerabilities that demonstrate the need for the Centers for Medicare & Medicaid Services to take a more active role with states to combat these issues."

In 2011, Medicaid costs for PCS totaled approximately $12.7 billion, a 35% increase since 2005, OIG said. In addition, the Department of Labor's Bureau of Employment Statistics projects employment of personal and home health aides will grow by 46% by 2018 — more than 300% faster than for all other jobs, according to the OIG.

"As more and more state Medicaid programs explore home care options like PCS, it is critical that adequate safeguards exist to prevent fraud, waste, and abuse in PCS and other important home care benefits," the report stated.

A new OIG portfolio combines 23 reports and additional investigations concerning PCS. Click here download the portfolio.