August 24, 2017
Federal court upholds Immediate Jeopardy penalty for SNF that failed to protect resident from potential abuse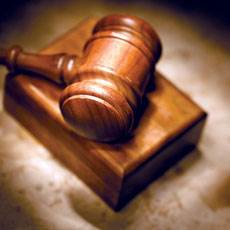 The court said the IJ finding was based on the "entire state of readiness in the facility" when it was surveyed.
An Illinois skilled nursing facility that was penalized by the Centers for Medicare & Medicaid Services will have to pay more than $60,000 in Immediate Jeopardy fines despite its argument that no residents were harmed as a result of its noncompliance, a federal appeals court ruled Tuesday.
The civil monetary penalty was levied against Rosewood Care Center of Swansea in Swansea, IL (which now goes by the name of Mercy Rehab and Care Center). It came in 2014 due to a "series of failures" observed during a facility survey.
They included failure to protect a resident from abuse, failure to thoroughly investigate three different abuse allegations and failure to utilize its abuse prevention policy. The facility was fined $6,050 per day for the period of May 12 to May 21 in 2014.
Rosewood appealed the fine, claiming evidence wasn't sufficient to support the IJ designation. The facility also argued that an IJ citation wasn't warranted because there was no link between its "noncompliance and serious injury, harm, impairment, or death of a resident."
A panel of judges with the United States Court of Appeals for the Seventh Circuit wrote in an opinion Tuesday that the IJ finding was not based "simply on the situation of each individual patient," but rather the "entire state of readiness in the facility during the time in question" and the likelihood that the provider's noncompliance could lead to serious harm or death.