September 05, 2016
FDA won't regulate fitness trackers and wellness apps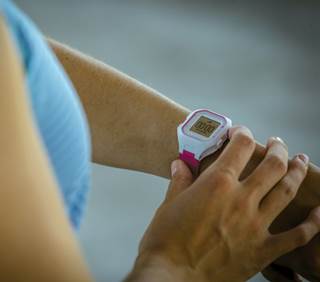 FitBit and other wellness apps are in the clear with the FDA.
FitBit and other fitness and sleep tracker developers are breathing a sigh of relief after the U.S. Food and Drug Administration released final guidance in July proclaiming a hands-off approach by the agency when it comes to low-risk devices for general wellness. Through this new policy, the FDA says it hopes to foster the development of low-risk products intended to promote a healthy lifestyle.
According to the 13-page document, "FDA encourages the development of general wellness technologies, such as fitness trackers or mobile apps, which can empower individuals to take a more active role in their health."
The agency says this approach applies only to low-risk products that promote a healthy lifestyle or that promote a well-known association between a healthy lifestyle and a certain disease or condition. Examples include devices or apps that encourage healthy eating, promote stress management, improve mental acuity and enhance learning capacity, or track physical fitness and sleep patterns.
While residents of long-term care may not seem the likeliest users of these technologies, their popularity among older adults is on the rise. In fact, a 2015 study by researchers at Georgia Tech University and AARP found that more than two-thirds of study participants — adults over age 50 — found fitness trackers beneficial.
Long-term care administrators and staff also realize sleep tracking devices can help them recognize and treat residents with insomnia.
"This is a very positive step forward from FDA in embracing a risk-based philosophy and in making the guidelines accessible to an industry that's evolving so rapidly," says Rob Havasy, vice president of the Personal Connected Health Alliance.
Guidelines may help long-term care residents and their families who are interested in using these apps and devices to monitor their health, he said. It may also allow staff to support the use of the devices.