February 20, 2013
FDA should act faster to tighten access to common painkillers, legislators say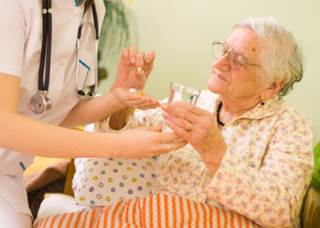 FDA should act faster to tighten access to common painkillers, legislators say
The Food and Drug Administration should "act without delay" in tightening access to hydrocodone painkillers such as Vicodin, Congressional lawmakers urged in a recent letter.
The letter was written by Sen. Joe Manchin (D-WV) and signed by a bipartisan group of five other senators and two representatives. Dated Feb. 14, it was sent to FDA Commissioner Margaret Hamburg about a month after an FDA advisory committee voted in favor of new hydrocodone restrictions.
Some critics said these new measures would adversely affect nursing home residents, who would no longer be able to refill hydrocodone prescriptions by fax or phone. Long-term care operators may also be affected by certain proposed provisions, such as a rule that hydrocodone must be stored in vaults.
Those in favor of tightening hydrocodone access say it will help bring down high levels of prescription drug addiction. Under a state law taking effect on Saturday, New York residents will no longer be able to automatically refill hydrocodone prescriptions.