December 01, 2013
Faster payments for 'trusted' providers?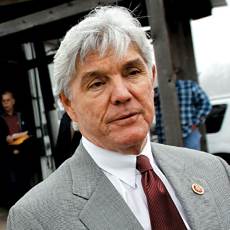 Rep. Roger Williams (R-TX)
Rep. Roger W. Williams (R-TX) has introduced a "trusted provider" bill in the House of Representatives. The measure would give Medicare claim review protections for those who pose a lower risk of submitting fraudulent claims.
"In order to maintain Established Provider System status, providers of services and suppliers must hold a success rate of 75% for all claims," Williams wrote in a letter to House colleagues.
The preferred providers would be subject to periodic reviews, but would benefit from faster reimbursement, Williams wrote.
Medicare Administrative Contractors are already processing 1.2 billion claims a year, Williams noted. He said it is "no surprise" that the Government Accountability Office recently found that outpatient therapy is a high-risk area for fraud and inappropriate payments, but added that this is not a good reason to "blindly" cast a net over all providers.