March 04, 2016
Fast, efficient products most desired by cleaning workers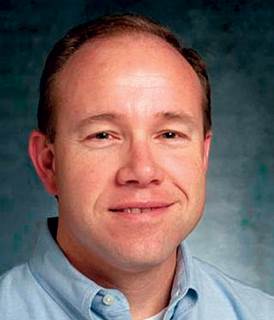 Weber says there's a lack of understanding around cleaning.
Healthcare cleaning professionals are under increased pressure to keep down operating costs and are most focused on products that are efficient, according to a new survey.
About one-fourth of respondents in the 2015 Cleaning Industry Insights Survey, released in February by P&G Professional, said their top priority were products that act quickly.
But what many professionals in long-term care are missing is the difference between a cleaning product — i.e., something that will clean up the soiled floor or cushion — and a disinfectant, according to Mike Weber, former principal scientist and technical and science liaison with Procter & Gamble Professional.
"People tend to be blissfully ignorant about how well they are cleaning with their current disinfecting products," Weber told McKnight's. "There's a big disconnect. There are a lot of the hydrogen peroxide or bleach products that kill germs, but not on a dirty surface. If you have a surface with soil and you use a product without a cleaning capability, there's a safe haven for germs."
Clostridium difficile is particularly tricky, he noted.
"C. diff spores are hard to kill and are normally associated with fecal-containing soil," he said. "Clean the soil first, then disinfect."
The survey of 400 cleaning industry professionals also found "retaining staff and reducing turnover" was the way 50% of respondents said they were most efficient in 2015, up 18% from the previous year. Staff retention may be tied to use of simple, efficient products, Weber said.
"If employees are using products that don't work, they are frustrated."
Employee safety also is an under-recognized area, he said.
"The products need to disinfect and be safe for residents and employees in the facility," he said.