July 05, 2012
Extendicare leaves Kentucky, blames need for tort reform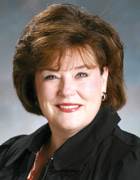 Wanda Meade
Citing the state's lack of tort reform, a major nursing home chain has announced that it is leaving Kentucky.
Extendicare Health Services will lease all its 21 nursing homes in Kentucky to a Texas-based provider, which was not disclosed as of press time. The facilities have a total of 1,762 beds.
The lease is for a 10-year term with two five-year extensions at the option of the operator, which also has the option to purchase all of the centers during the terms of the lease. The transfer of ownership, while awaiting approval by state licensing officials, was expected by July 1. The company said that as of the six months ending March 31, the Kentucky centers generated annualized revenue of $135.4 million and earnings from operations of $17.5 million.
"We've been there for a long time; Kentucky was the first state that Extendicare moved into in the United States," said Tim Lukenda, president and CEO of Extendicare REIT. Leaving the state was a tough decision that was no reflection on the employees or facilities but was prudent in terms of costs of litigation and the lack of possibility of tort reform, he said. "Within the last year, we saw that things were getting worse, not better," he added.
Kentucky is notably home to Kindred Health Care, Signature HealthCARE, Trilogy Health Services, and Elmcroft Assisted Living, not to mention many small, family-owned facilities.
Many are at risk for being taken down by "frivolous lawsuits," said Wanda Meade, chairwoman of the Kentucky Association of Health Care Facilities.
"I see this as the beginning, as others may follow, especially smaller facilities that may not be able to afford these cases," Meade said. The association promoted a bill this year that mandated any lawsuit would need to be reviewed by a panel of medical professionals, which is similar to the process in Louisiana and Indiana. The bill died in committee.