October 14, 2014
Extendicare agrees to historic $38 million settlement related to unnecessary therapy, worthless services charges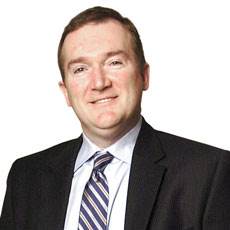 Extendicare CEO and President Timothy Lukenda
Extendicare Health Services Inc. and its subsidiary therapy company have agreed to pay $38 million to settle therapy overbilling and quality of care whistleblower charges, federal and state authorities announced Friday. They said it is the largest such "failure of care" settlement in Department of Justice history.
In 33 skilled nursing facilities, Extendicare and Progressive Step Corporation (ProStep) maximized Medicare reimbursements by providing medically unnecessary rehabilitation services, especially during assessment reference periods, a whistleblower alleged.
A separate whistleblower filed the substandard care charges. These allegations also involved 33 facilities in eight states, which purportedly were understaffed, failed to provide good catheter care, and did not adequately prevent pressure ulcers and falls. The care was so poor that it was "worthless," the charges stated.
Extendicare operates 146 skilled nursing facilities in 11 states, according to the DOJ. The eight states involved in this settlement are Indiana, Kentucky, Michigan, Minnesota, Ohio, Pennsylvania, Washington and Wisconsin, where the company is headquartered in Milwaukee. The states will receive a total of $5.7 million, and the federal government will receive $32.3 million.
"Nursing home residents should not be subject to unreasonable or unnecessary rehabilitation therapy that is dictated by a company's profits rather than patient needs," stated U.S. Attorney Zane David Memeger for the Eastern District of Pennsylvania.
Extendicare has denied the charges and did not admit to any wrongdoing under the settlement. President and CEO Timothy Lukenda issued a statement touting the company's quality initiatives. They have led to a 300% improvement in Extendicare facilities earning an overall four- or five-star rating on Nursing Home Compare since 2008, and 80% of facilities achieving a National Quality Award from the American Health Care Association/National Association for Assisted Living, he said. The company also has made "significant improvements" in direct care staffing, he noted.
Lukenda serves as multifacility representative on the AHCA/NCAL Board of Governors.
As is typical in settlements of this kind, Extendicare will enter into a five-year corporate integrity agreement, under which an independent monitor will visit facilities and report to federal overseers.
Extendicare Health Services Inc. is a wholly owned subsidiary of Extendicare Inc., which operates 251 senior care centers across North America.
Other recent settlements and statements from federal officials have indicated that the government increasingly is focused on going after therapy overbilling and "worthless services."