April 17, 2008
Experts: Revamping long-term care key to healthcare reform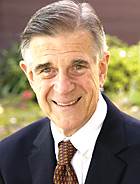 Rep. Pete Stark (D-CA)

Rethinking the way the U.S. pays for its long-term care is an important step towards devising a new healthcare system, experts and lawmakers said at a House Subcommittee on Health hearing Tuesday.

Long-term care coverage through a combination of both public and private insurance programs will help create income security for the nations healthcare programs, according to Dave Durenberger, a panelist. Regarding the implementation of universal healthcare, the former senator, who has been a part of the Medicare Payment Advisory Commission, said that leadership on the federal level would be essential.

Representative Pete Stark (D-CA), who chairs the committee, said it was time to revisit a broad healthcare overhaul, since Congress had not seriously considered one since 1993. More information on the hearings can be found at http://waysandmeans.house.gov/hearings.asp.