November 01, 2013
Exercise program helps keep residents on their feet: study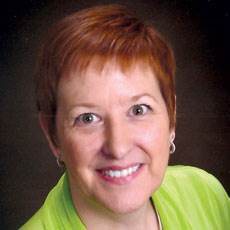 Cynthia Brown, M.D., says exercise can help mobility.
Mobility limitations are often a warning sign for upcoming functional decline in seniors, and exercise can help, according to new research.
The first way to preserve mobility for long-term care residents is through an exercise program developed by a physical therapist, said University of Alabama at Birmingham researcher Cynthia J. Brown, M.D., MSPH. She and colleague Kellie Flood, M.D., completed a clinical review of research published between 1985 and 2012 dealing with mobility issues in a general aging population. Results of their analysis were published in the Journal of the American Medical Association.
"One thing that has been demonstrated to make a difference is exercise," Brown told McKnight's. Staff also should intervene if a senior has received a "gift" of a mobility device, such as a walker.
"Frequently, what can happen is people have devices given to them," she said. With an ambulatory device "we should make sure that it is in good shape, that it has good friction, that it hasn't been worn smooth, and that the device is the correct height."
A physical therapist who became a physician, Brown has long seen patients with mobility limitations.
"You can't ever take the physical therapist away. I still think it's one of the most important things we can work on," she said.