September 05, 2012
Evangelical Lutheran tops nonprofit senior living list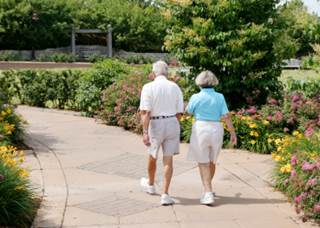 More Medicaid beneficiaries are undergoing nursing home-to-community transfers, report finds
The Evangelical Lutheran Good Samaritan Society once again leads the list of not-for-profit senior living operators in the United States, according to the LeadingAge/Ziegler 100 report.
The 2011 report, also known as the LZ 100 , added a net total of 15 communities. After the Evangelical Lutheran Good Samaritan Society, the National Senior Campuses in Maryland, the ACTS Retirement Life Communities, Inc. in Pennsylvania, Presbyterian Homes and Services in Minnesota and Covenant Retirement Communities in Illinois rounded out the top five.
The top 100 not-for-profit operators account for more than 201,000 market-rate senior-living units, ranging in size from 18,934 units to 782 units. More than half of the systems listed are continuing care retirement communities.
Independent living units and assisted living units have averaged about a 4% growth rate annually for the past 10 years, the report states.
The report is a collaborative effort between the nonprofit nursing home provider group LeadingAge and Ziegler, a top underwriter of financing for senior living, housing and healthcare providers.