September 21, 2011
Elder rights advocate wins 'genius grant'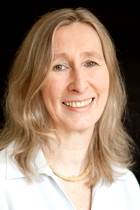 Elder rights advocate wins 'genius grant'

Elder rights activist and lawyer Marie-Therese Connolly was one of 22 recipients of the of the John D. and Catherine T. MacArthur Foundation's 2011 "genius grants."

Connolly, 54, who was named as the director of the Department of Justice's Elder Justice and Nursing Home Initiative by the Clinton administration in 1999 and played a key role in developing and passing the Elder Justice Act in 2010. In this role Connolly "worked tirelessly to bring together various stakeholders in the heretofore fragmented elder justice field — including researchers, law enforcement officials, social workers, advocates, legislators, and clinicians — to identify gaps in current legislation and develop a comprehensive policy strategy," according to the MacArthur Foundation.

Prior to that appointment, Connolly worked for the DOJ prosecuting civil fraud cases. She left the Department in 2007 and became the founder of the nonprofit advocacy group, Life Long Justice, which is part of the Appleseed network.

Each year The MacArthur Foundation awards $500,000 "no-strings-attached" grants to writers, scientists, artists, social scientists, humanists, teachers, entrepreneurs and other leaders in a variety of fields.