August 01, 2014
EHR 'solutions' research retains relevance: panelist says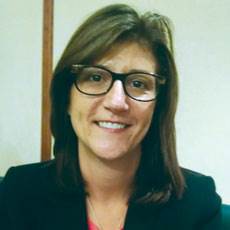 Snow says technology needs to be easy for clinicians to use.
The CIO Consortium & Nurse Executive Council's white paper, "Electronic Health Record Solutions LTPAC Providers Need Today," still has relevance to long-term care providers working through new technology, panelists said at the Long Term and Post Acute Care Health IT Summit.
In a session on what CIOs and nurses have learned since the paper's release last year, panelists spoke about how the paper can lead to a solution, especially in connection with garnering clinical input. The summit was held in June in Baltimore.
The paper posits that long-term care should have systems "built on the foundation of a single integrated EHR engine within which any real consumer/patient has a single identity against which structured, document, and social (interaction/conversation) information is recorded." When information is recorded it should "downstream redundancies."
Many clinicians try to "fit" their care delivery process or workflow into the EMR modules. "This lack of alignment between clinical care delivery and the existing EMR modular configuration causes disruption in workflow and results in development of 'work arounds,' thus negatively impacting productivity and causing a myriad of unintended consequences," the paper notes.
The paper "has opened dialogue on the clinician side and allowed us to continue a more positive dialogue," said panelist Debbie Jones, RN, LNHA, CEO of New Beginnings Care. Some vendors saw the paper as a critique, but others embraced it and use it as a motivator, Jones and other panelists noted. Vendors need to help providers achieve interoperability, she said.
Technology needs to be easy for clinicians, reminded panelist Jillene N. Snow, RN, BSN, MBA, CHCC, the senior vice president of compliance and clinical information at Ethica Health and Retirement Communities. "We try to help in making technology their friend," she told McKnight's.