February 16, 2018
EEOC takes on provider over flu shot firing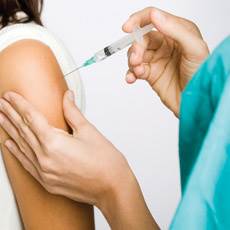 An applicant requested religious exemption from flu shot
A healthcare provider in Owosso, MI, violated federal law by rescinding a job offer to a transcriptionist who wanted a religious accommodation to avoid a flu shot, the EEOC said in a lawsuit this week.
Yvonne Bair was set to begin work as a medical transcriptionist when she made a religious objection to a company-mandated influenza shot or spray, according to a press release issued by the EEOC. Bair, who would ultimately have worked from home, offered to wear a mask, which was allowed as an alternative under company policy.
Memorial Healthcare is a 150-bed not-for-profit facility with more than 1,100 employees. It includes a 32-bed long-term care unit and seven beds dedicated to the skilled rehabilitation.
A message seeking comment from Memorial Thursday afternoon was not returned by production deadline.
The EEOC alleges the revoked job offer violates Title VII of the Civil Rights Act of 1964, which protects employees against discrimination based on religion, and requires employers to provide employees with reasonable accommodations. The EEOC said it tried to reach a settlement with Memorial before filing suit in the U.S. District Court for the Eastern District of Michigan.
The EEOC is seeking an injunction and monetary relief on the behalf of the victim.