March 01, 2009
Economic stimulus package offers funds for IT, housing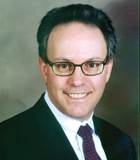 Alliance President Alan Rosenbloom

The American Recovery and Reinvestment Act of 2009, which the president signed into law last month, provides desired funding for long-term care providers.

The most obvious financial take-away is a 6.2% increase in the Federal Medical Assistance Percentage (FMAP), which translates into $87 billion in additional funding to Medicaid programs.

"While we are disappointed a provision to prevent FMAP funds from being diverted is not in the bill, the package now before the Congress is excellent news for America's seniors," said Alan Rosenbloom, president and CEO of the Alliance for Quality Nursing Home Care, in a statement prior to Congress's vote.

Other components of the package include an allotment of $19 billion to ensure widespread adoption and use of interoperable health information technology among healthcare providers. This includes $2 billion in discretionary funds and $17 billion for investments and incentives through Medicare and Medicaid.

Another part of the package is a new program to upgrade HUD-sponsored low-income housing to increase energy efficiency, including new insulation, windows and frames.

The law also includes an investment of $8.5 billion in biomedical research.