January 01, 2014
Drugs will kill CRE colonies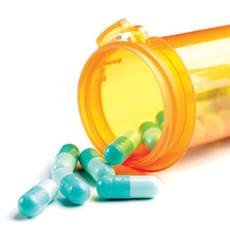 Assisted living residents with dementia receiving too many antipsychotics, GAO says
Particular antibiotics are effective in eliminating colonies of carbapenem-resistant Enterobacteriaceae in asymptomatic carriers of the deadly bacteria, according to clinical research.
The study involved 152 patients at a hospital in Israel. Of these, 50 received orally administered, nonabsorbable antibiotics for up to 60 days. They took either gentamicin, colistin or a combination.
The antibiotics had a 44% success rate for eradicating CRE colonization, the researchers found. Colistin performed best, at 50%.
Only 7% of control group patients had their CRE colonization eradicated.
Findings appeared in the American Journal of Infection Control.