July 13, 2016
Drug bill with exemptions for LTC pharmacies heads to Obama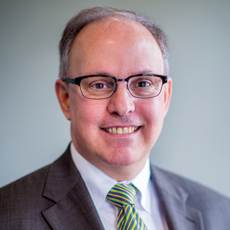 The bill protects citizens and allows LTC pharmacies to meet residents' medication needs, Rosenblooms says
A bill that would exempt long-term care pharmacies from a controversial "lock-in" provision received final passage from the Senate on Wednesday and now heads to the president's desk.
The Comprehensive Addiction and Recovery Act includes language that would require Medicare Part D beneficiaries to use one pharmacy for all prescriptions, in an effort to lessen opioid abuse.
Long-term care pharmacy advocates condemned the "lock-in" clause, arguing that legislation already existed that protected beneficiaries in long-term care settings from drug abuse. Alan Rosenbloom, president of the Senior Care Pharmacy Coalition, praised the passage of the bill with the LTC exemption intact.
"The exemption is a vital provision that specifically recognizes the unique characteristics of the long-term care patient population and the distinctions between specialized long-term care pharmacies and more well-known retail pharmacies — particularly the additional requirements already imposed on LTC pharmacies under Medicare and Medicaid Requirements of Participation and Medicare Part D rules," Rosenbloom said
Long-term care pharmacies' tracking, auditing, packaging and dispensing of drugs helps them meet the "extraordinarily high" safety standards for Medicare Part D, Rosenbloom said. He also stressed the fact that pharmacists and licensed facility staff are the ones handling the prescription orders, not the beneficiaries themselves.
"CARA strikes the right balance between protecting our citizens and communities on the one hand, and protecting the ability of LTC pharmacies to meet and manage the medication needs of LTC residents on the other," Rosenbloom said.
Obama is expected to sign the bill. CARA is estimated to receive $581 million in funding, which is set to be authorized by Senate Republicans in September after Congress' summer recess.