July 03, 2013
Dozens of Alzheimer's care workers face more than 70 charges related to abuse and neglect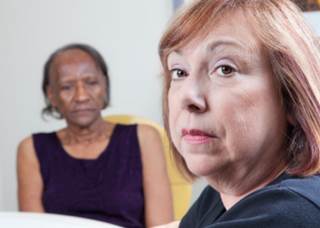 Dozens of Alzheimer's care workers face more than 70 charges related to abuse and neglect
More than 20 current and former workers at a Georgia Alzheimer's care facility face numerous criminal charges following a three-month investigation, the state's Bureau of Investigation announced Tuesday.
The facility's owner, Donna Wright, is among those facing more than 70 charges in total, the GBI stated. The allegations include elder abuse and neglect, and financial exploitation. The facility employed convicted felons, which is against Georgia law, and also engaged in improper medication administration practices, the GBI alleges.
"Information obtained through the investigation indicated that patients were restrained with bed sheets and subjected to inhumane and undignified conditions to include 'double diapering,' which is a practice whereby multiple diapers were placed on the patients at once to keep the staff from changing soiled diapers as often," the GBI stated.
The facility, Alzheimer's Care of Commerce, is about 65 miles northeast of Atlanta. In April, the Commerce Police Department requested that GBI investigate the facility, following reports of abuse and neglect.
An Adult Protective Services worker answered McKnight's phone call to the facility on Tuesday and said no one was available to speak with the media.