September 01, 2013
Don't consolidate quality groups to regionals: AHCA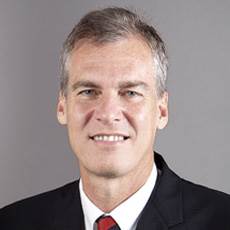 AHCA/NCAL President and CEO Mark Parkinson
The Centers for Medicare & Medicaid Services should not waver from its long-standing support of state-based quality improvement organizations, the American Health Care Association and nearly 50 other organizations have told government officials.
CMS has floated the idea of consolidating QIOs (which currently are in every state) down to regional entities.
"For more than a decade, our skilled nursing members from across the country built trusted, productive working relationships with their QIO," said AHCA President and CEO Mark Parkinson. "Attempting to re-create these relationships with an organization operating several states away dismantles the progress the profession has made, and takes precious time and resources away from a currently beneficial system."
For more than 30 years, QIOs have shared information about best practices with providers participating in the Medicare program.
QIO efforts have helped dramatically decrease hospital readmissions, according to a study published earlier this year in the Journal of the American Medical Association. The success of this initiative was driven in large part by QIOs' work at the state and local levels, which could be compromised by the changes, according to a letter signed by the groups allied against QIO consolidation.