November 05, 2016
DONS who seek consensus suffer fewer citations: study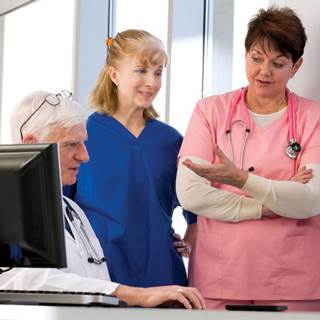 Facilities whose DONs value staff input may have fewer deficiencies.
Nursing homes whose leaders welcome staff input and share decision-making authority have fewer deficiencies, according to a study published in Health Care Management Review.
Researchers led by Selina H. McKinney, Ph.D., clinical assistant professor at the University of South Carolina College of Nursing, surveyed 3,600 directors of nursing about their leadership styles and intent to quit.
They found those who practiced "complexity leadership" had fewer deficiencies in bundled categories, including behavior/facility practices, quality of life, quality of care and nursing services.
The study asked DONs about their information-gathering practices, how they work in teams and whether they value group agreement. Consensus seekers are said to have the highest degree of complexity leadership.
"When DONs elicit input from all levels of staff and practice inclusive decision making, care decisions are based on more complete information, which may translate into fewer deficiencies," McKinney wrote.
Facilities whose directors of nursing planned to quit also had 1½-increased odds of deficiencies across categories, further supporting the idea of a correlation between turnover and nursing home quality.
The study indicated an intention to quit may be a cyclical product of past deficiencies and pressure to resign.