December 02, 2016
DOL files notice to appeal overtime rule injunction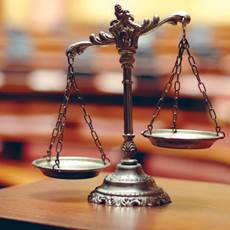 The notice to appeal was filed in federal on Thursday
The Department of Labor is fighting back against a court's preliminary injunction that stopped a controversial overtime rule from going into effect Dec. 1.
The Department of Justice, on behalf of its sister agency, filed a notice on Thursday to appeal last week's injunction in the U.S. District Court for the Eastern District of Texas. Had the rule been implemented as planned, the salary level required for overtime exemptions would have risen from $23,660 to $47,476.
The injunction opinion, written by Judge Amos L. Mazzant III, found that employers could face "irreparable harm" if the rule was implemented. Mazzant also noted that the DOL failed to show that their rule — the first widespread update to overtime pay regulations in 12 years — would not harm employers.
The DOL fired back after the court's ruling, saying in a statement that the injunction "has the effect of delaying a fair day's pay for a long day's work for millions of hardworking Americans."
The overtime rule drew ire from long-term care organizations, who feared the sudden overhaul would put providers in a challenging position of either raising employees' salaries or absorbing overtime costs.
Thursday also saw the enactment of the Occupational Safety and Health Administration's anti-retaliation rules, which will require employees to notify workers of their right to report workplace accidents without retaliation. Employer groups fought to get an injunction filed against the rule, but were unsuccessful.