July 29, 2013
'Doc fix' bill calls attention to need for therapy fix, NASL leader says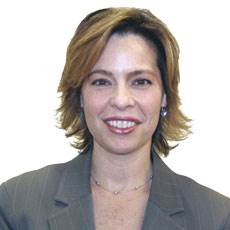 NASL's Cynthia Morton
Provider groups are urging lawmakers to address outpatient therapy payments in addition to fixes to Medicare's physician payment system, according to Cynthia Morton, executive vice president of the National Association for the Support of Long-Term Care.
"I try to remind these [Congressional] committees, in every letter we send, the fee schedule doesn't just pay physicians," Morton told McKnight's. "It pays for Part B therapy and other non-physician services under Part B. There's more at stake here than just that we fix the SGR just for physicians."
The SGR, or sustainable growth rate, has proven to be an unworkable system for setting Medicare payment rates for doctors, and Congress has routinely passed "doc fix" bills to circumvent it. Usually, the therapy cap exceptions process for therapy offered by nursing homes also is extended in these SGR bills.
However, the exceptions process is set to expire at the end of the year, and is not addressed in the current "doc fix" legislation gaining traction in the House of Representatives. This bill would permanently repeal the SGR.
If Congress gets rids of the SGR, this could also eliminate the customary legislative vehicle for extending the Part B therapy caps exceptions process, Morton said. The exceptions process provides a way for Medicare beneficiaries to obtain coverage for necessary outpatient therapy that exceeds an annual limit.
Because the exceptions process so directly affects beneficiaries, Morton says she is fairly confident that Congress would find a vehicle for addressing it in a timely fashion. The ideal response would be a more comprehensive reform of Medicare therapy reimbursements, she stressed.
"For the patients' sake, so they are not subject to these artificial caps and review thresholds, we need Congress to act to create a permanent reimbursement system," Morton said.
NASL is working on an alternative that would base reimbursement on episodes of therapy, which Morton believes is consistent with how Congress and the Centers for Medicare & Medicaid Services would like to approach payment.
There is reason to hope that legislators or CMS might act on this type of proposal, according to Morton. Lawmakers are "impatient" after dealing with Medicare extensions year after year, she said. Therapy caps have also gotten attention due to recent reports from the Medicare Payment Advisory Commission and the Government Accountability Office.
"We think there's more interest now than in the past to fix this once and for all," Morton said.