April 01, 2013
Diabetes drugs under scrutiny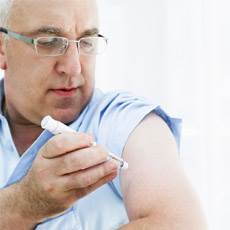 Diabetes drugs under scrutiny
Diabetes medications Januvia and Byetta significantly increase the risk of pancreatic inflammation, according to Johns Hopkins University School of Medicine researchers.
Their study involved examining nearly 1,300 people who took at least one of the medications in a three-year period. Diabetic patients who took Januvia and Byetta, which are glucagon-like peptide-1-based drugs, were twice as likely to be hospitalized with pancreatitis within 60 days after starting the medication, researchers found.
Results appeared in JAMA Internal Medicine.