June 01, 2013
Depression tied to C. diff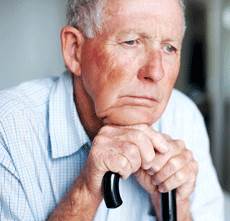 Seniors with depression are a third more likely to contract the illness.
Depressed or lonely people are at increased risk of Clostridium difficile infection, according to research in BMC Medicine.
University of Michigan Health System researchers interviewed and looked at health data for nearly 16,800 participants between 1992-2006. Participants were 68 years old, on average.
Those with depressive disorders or major depression were 35% and 36% more likely to get C. diff, respectively, researchers found. Widowed people were 54% more likely to get C. diff, while people who lived with others were 25% less likely to become infected.