September 18, 2008
Democrats discuss federal Medicaid increase as part of economic stimulus plan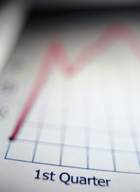 Democrats discuss federal Medicaid increase as part of economic stimulus plan

How to jump-start the economy is a big topic these days. This week, Democrats returned to a familiar stimulus theme: increasing the share of federal Medicaid payments.

U.S. Sens. Carl Levin (D-MI) and Sherrod Brown (D-OH) and Michigan Gov. Jennifer Granholm (D) at a teleconference in Michigan discussed the possibility of an economic stimulus package that could include provisions to lower energy costs, invest in the nation's infrastructure and increase the Federal Medical Assistance Percentages. Details of an increase to FMAP have not been finalized. Nursing homes have been in favor of an FMAP increase.

Democrats attempted to pass a stimulus package earlier this year that contained a temporary increase to states' FMAP (McKnight's, 7/24) but failed to push it through Congress. An increased FMAP would help ensure seniors' access to key benefits even in tough economic times. As part of his proposal to balance the budget, presidential contender John McCain (R-AZ) has said he would cut discretionary spending on programs such as Medicare, Medicaid and Social Security by up to 33% (McKnight's, 7/8).