November 01, 2013
Dementia care cited as 'main' LTC concern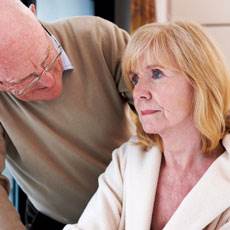 Routine assessment predicts when Alzheimer's patients will need nursing home care, researchers repor
Dementia care will be increasingly at the forefront for long-term care providers, according to a new report from Alzheimer's Disease International.
"Long-term care for older people is, mainly, about care for people with dementia," report authors state. Already, dementia affects about half of older people who need care, and 80% of older nursing home residents have dementia, according to "Journey of Caring: An analysis of long-term care for dementia."
Governments must act now, including evaluating how to monitor dementia care in all settings, report authors urge.
Current evidence suggests the "subjective quality of life" for those with dementia is about the same whether they are in a facility or at home, and facility-based care is likely better for those with advanced dementia, the report states.
Costs and logistics of building out high-quality dementia care systems are daunting, the report notes. It stresses that changes should focus on enhancing quality of life for those with dementia.