June 08, 2018
Demand for workers will continue to climb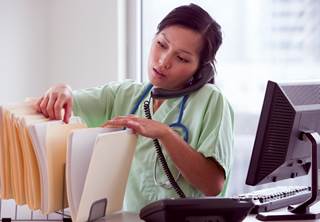 Operators will continue to face staffing challenges, a new study has found. Demand for skilled care is expected to grow by double-digits the next decade.
The demand for skilled care workers will grow by 13% through 2026, according to the most recent Bureau of Labor projections.
Overall, job growth in the healthcare sector is predicted to triple the pace seen in the rest of the nation's economy.
Continued expansion will reflect "efforts to shift care to the community and out of hospitals," reported Edward Salsberg, faculty member at the George Washington University School of Public Health and Health Services and School of Nursing, and Robert Martiniano, M.D., project lead at the Center for Health Workforce Studies. Hospital employment is projected to grow 7% the next decade. Conversely, home healthcare and practices are expected to grow most rapidly, by 54% and 21%, respectively, by 2026.
"In many ways, health-sector jobs helped the U.S. economy recover from the financial crisis of 2007-08," the duo reported. "Over the decade [between 2006 and 2016], jobs in healthcare settings grew more than 20 percent, while jobs in the remainder of the economy only grew 3 percent."