June 22, 2012
Demand for CNAs and nursing aides to balloon by 2025, report finds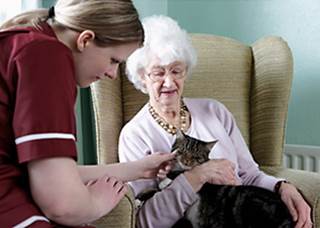 Demand for CNAs and nursing aides to balloon by 2025, report finds
The number healthcare support professionals — a category that includes long-term care aides and assistants — is expected to grow faster than any other group of healthcare workers, a new report estimates.
Nearly 4.8 million people will be employed in healthcare support, or "paraprofessional" positions. By 2025, 15 million Americans will need some form of long-term care, according to a new report by the Georgetown University Center on Education and Workforce.
The report also notes that the compensation for direct caregivers is a cause for concern. While occupational and physical therapy assistants can earn up to $47,500 per year, nursing home and home health aides generally earn $20,000 to $24,000 annually.
Providing more educational opportunities and chances for advancement, along with making these jobs have more autonomy and flexibility, is one way to draw more people into these positions, report authors said.
Click here to read the full report.