June 04, 2012
Data analysis doesn't always lead to good choices: report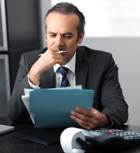 Data analysis doesn't always lead to good choices: report

Long-term care operators are increasing their commitment to gathering, storing, accessing and analyzing data. But many firms fail to harness that data in ways that lead to good business decisions, according to a new Corporate Executive Board report. Their recommendation is that "informed skeptics" play a larger role when it comes to data analytics.

Workshop training is one way this can happen. Investigators noted that it's important for employees to "understand the factors and calculations behind the numbers and learn to think critically about the accuracy, sample sizes, biases, and quality of their data.

However, ongoing coaching is often a better approach. Toward that end, firms need to reconsider the kinds of people who are hired.

"Although hiring managers typically put a premium on analysts' quantitative skills, outstanding coaching skills are more valuable. Instead of simply answering questions as they arise, people-oriented data experts can provide informal, ongoing training to employees in departments outside their own, increasing the organization's overall Insight IQ," according to the report.

Researchers' full findings appear in the April issue of Harvard Business Review.

When it comes to data analysis, many operators are plagued by several problems that prevent them from getting a better return on their analytics investment:

• Analytic skills are concentrated in too few employees

• IT needs to spend more time on the "I" and less on the "T"

• Although reliable information exists, it is hard to locate.

To help organizations measure and improve employees' facility with data-driven decision making, the Corporate Executive Board created the "Insight IQ." This tool assesses the ability to find and analyze relevant information. The board evaluated 5,000 employees at 22 companies and sorted them into three groups.