October 06, 2017
Danger afoot: Phone pics not reliable enough for ulcer care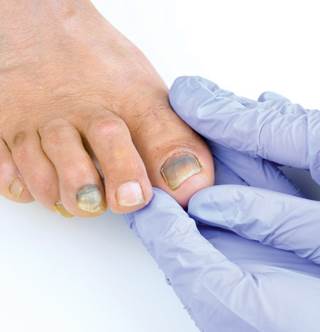 Van Netten: 'Not all images are equal' for ulcer diagnosis, care.
Australian researchers are warning that mobile phone images should not be used as a stand-alone diagnostic instrument for remote assessment of diabetic foot ulcers.
A study of 50 such wounds published online in Scientific Reports found cell phone photos to be "invalid" and "unreliable" in spotting key characteristics such as the diagnosis of infection, presence of exudate or the need for debridement.
Researchers from the Queensland University of Technology and the Wound Management Innovation Cooperative Research Center compared results from podiatrists who examined wounds in-person and via remote images taken by iPhone 4.
"With the exception of the treatment decision of peri-wound debridement, no other item resulted in strong validity or adequate reliability," wrote lead author Japp J. van Netten, Ph.D., of Queensland's School of Clinical Sciences. "Clinicians who use mobile phone images in daily clinical practice should obtain as much additional information as possible when making treatment decisions based on these images, and be cautious of the low diagnostic accuracy."
While digital photographic images are a "keystone" of telemedicine — and used increasingly by home health care nurses and foot clinics alike — van Netten notes not all images are equal, particularly pictures taken by consumer-grade cameras.