March 01, 2014
Cynical admins apt to leave jobs: study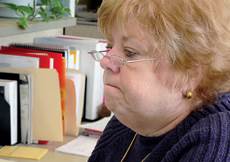 Workload overload can factor strongly into administrator burnout.
Cynicism and "emotional exhaustion" are the strongest predictors of nursing home administrator turnover, according to doctoral research by a former administrator. Misaligned personal and corporate values also lead to turnover.
As a counterbalance, corporate executives should strive to support "NHAs in their mission of caring, as too much focus on the bottom line is alienating," wrote Christina Daley, Ph.D., NHA, in research out of Indiana University of Pennsylvania. She emphasized the need for administrators to create supportive communities.
Daley surveyed Pennsylvania providers, receiving 98 responses.
Administrators with a high level of cynicism related to a feeling of professional burnout, as defined by a theoretical framework she used, are most likely to leave their job, she concluded in her thesis.
Work stress, excessive interpersonal interactions and excessive workloads all have been linked to increased cynicism, she noted.