May 01, 2012
Cuts will force belt tightening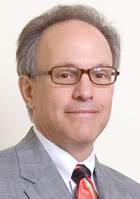 Alan Rosenbloom

Many skilled nursing operators taking part in a new survey said they planned to lay off employees, slash benefits and delay building plans due to looming or recent Medicare and Medicaid cuts.

The cuts' cumulative effect led more than 30% of respondents to say they would lay off direct caregivers. Meanwhile, 75% said they pay raises would shrink or be frozen. About 20% said new construction or renovation projects would be delayed.

Case-mix and market-basket productivity adjustments, as well as Medicare pay rates and new "bad debt" rules were most cited as negative influences.

The survey was conducted by the Alliance for Quality Nursing Home Care and Avalere Health.