July 01, 2011
Court upholds big damages award to Ventas in HCP case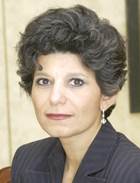 Ventas CEO Debra Cafaro

Ventas has once again won a legal victory, with a federal appeals court upholding a $101.6 million damages award in its favor against HCP Inc.

The U.S. Court of Appeals for the Sixth Circuit unanimously ruled in favor of Ventas in May. In June, HCP said it filed a petition for a rehearing of the verdict in the case, and Ventas in turn said it would "vigorously oppose" the request.

In a battle between two huge real estate investment trusts, Ventas accuses HCP of driving up the price of Sunrise Senior Living REIT, which the former purchased for $1.8 billion in 2007. Both companies were in a second round of bidding on Sunrise, but negotiations broke down between HCP and Sunrise before the final bid deadline. Ventas then went public in January 2007 with a bid at $15 per unit to buy Sunrise. Shortly afterward, HCP submitted a bid at $18 per share, but it put several conditions on the purchase. Ventas then increased its original bid to $16.50 and subsequently closed the deal.

In May 2007, Ventas filed against HCP, asserting claims of "tortious interference" with contract and prospective advantage. In order to prove tortious interference, Ventas had to prove it had a reasonable likelihood of getting Sunrise at $15 a unit; that HCP knew about the probable acquisition; that HCP intentionally interfered with the acquisition at $15 a unit; that the interference then prevented Ventas from getting Sunrise at $15 a unit; and that this was a substantial factor in damages to Ventas.

In upholding the 2009 jury verdict, Court of Appeals Judge Eric Clay wrote HCP's conduct "casts further doubt on the genuineness of its offer," noting that HCP never sent Sunrise a signed, unconditional offer. The court also ruled for a trial solely to determine if HCP should have to pay punitive damages.