December 23, 2014
Court tosses lawsuit over Medicare appeals backlog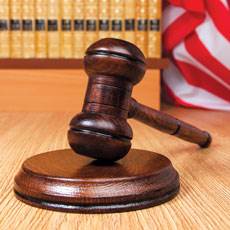 A federal judge says the appeals backlog is not "egregious."
Healthcare providers cannot expect the justice system to help resolve a huge backlog of Medicare appeals, a U.S. District Court judge recently ruled.
The American Hospital Association brought the lawsuit, which stems from the appeals logjam at the administrative law judge level. The Medicare statute calls for appeals at this level to be resolved within 90 days, but the average processing time stood at more than 500 days as of September, according to the Office of Medicare Hearings and Appeals. That agency also has instituted a two-year suspension for new appeal filings. The problem is rooted in a number of factors, but providers point to increasingly aggressive tactics by recovery audit contractors in particular.
In its suit, the AHA claimed that patient safety is being compromised, because providers are having to cut back on services and staff while Medicare reimbursements are in limbo. The association wanted the court to enforce the 90-day statutory timeframe.
Judge James E. Boasberg of the U.S. District Court for the District of Columbia rejected the AHA's reasoning in his Dec. 18 dismissal. The AHA did not provide enough evidence that patients are being harmed, and the problem is "far from ideal" but not "egregious," he wrote. Since it is primarily an administrative and political matter, Congress should resolve the problem rather than the courts, Boasberg stated.
"We are extremely disappointed that a court entirely insulated from the devastating effects of multi-year delays in payments for medical care as a result of bureaucratic mismanagement would find in favor of the government," AHA President and Chief Executive Officer Rich Umbdenstock stated in a Dec. 19 press release.