February 10, 2016
Court orders review of Medicare appeals backlog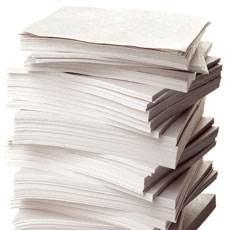 There were an estimated 900,000 appeals claims pending as of December 2015
The Department of Health and Human Services may be ordered by a court to step up efforts to curb its Medicare provider appeals backlog.
In its February 9 ruling, U.S. Court of Appeals for the District of Columbia Circuit said HHS is an agency caught between two tasks: maintaining the Congressionally-ordered Medicare Recovery Audit Program, and adhering to the 90-day deadline for administrative law judge appeals. Long-term care providers have vociferously complained about the backlog of ALJ cases.
The American Hospital Association petitioned a trial court in 2014 to require the HHS Office of Medicare Hearing and Appeals to stick to the 90-day deadline for ALJ appeals, which had an average of 572 day wait time as of February 2015. The trial court denied the petition, saying that the backlog would be best addressed by Congress and the HHS.
The appeals court's new ruling will have the trial court reexamine the issue "as it stands now — worse, not better," to see if it's bad enough to order the HHS to better address the backlogs and adhere to the ALJ deadline.
In its ruling, the appeals court said that while dictating the HHS' actions through what is known as a "writ of mandamus" is drastic, the delay in appeals has a "real impact on human health and welfare" and on healthcare providers "willingness and ability to provide care."
A bill was formally introduced to the Senate in December that would create more resources and funding to remedy the Medicare appeals backlog. At that time, the bill's authors noted, there were an estimated 900,000 appeals claims pending at the OMHA.