November 01, 2013
Court nixes 3-day challenge, says doctors should decide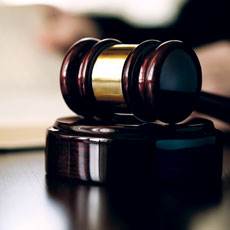 Federal court rules $1 billion nursing home case can proceed, ties alleged poor management to IL gub
A federal district court in Connecticut has dismissed a case filed by more than a dozen beneficiaries who challenged Medicare's "three-day rule."
The court cited several reasons for dismissing the Bagnall v. Sebelius lawsuit. First, it ruled that the specific treatments provided to beneficiaries are not tied to whether beneficiaries are granted Medicare Part A coverage.
The court held that federal regulations concerning the classification of certain Medicare beneficiaries on "observation" status under Medicare Part B coverage did not violate the Medicare Act or the Administrative Procedure Act.
The court further stipulated the beneficiaries could not challenge their classification as observation patients on due process grounds, as they had no related property rights.
Whether a patient is admitted as an inpatient or kept for observation is ultimately the physician's decision to make, the court concluded.
"We are analyzing the decision and considering the next steps," Alice Bers, an attorney with the Center for Medicare Advocacy, told McKnight's. "We continue to hear every day from people who have to pay thousands of dollars in nursing home bills."
The 14 plaintiffs in the case were hospitalized from three to seven days. But they were either never formally admitted as inpatients, or admitted for fewer than three days.