December 13, 2016
Court: False claims suit against Golden LivingCenters, Aegis may proceed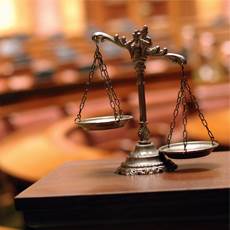 The suit was filed by a former Aegis occupational therapy assistant
A whistleblower's false claims lawsuit against Golden LivingCenters and Aegis Therapies will continue following a federal court's decision on Friday.
The U.S. District Court for the District of Minnesota granted that some of the claims brought by Ricia Johnson, an occupational therapy assistant, and her current employer, Health Dimensions Rehabilitation Inc., may proceed in court.
The suit filed by HDR and Johnson, who was previously employed by Aegis in a Golden skilled nursing facility, alleges that both companies violated the False Claims Act by submitting Medicare claims for physical and occupational therapy services supposedly provided by physical and occupational therapy assistants, respectively.
In reality, Johnson claims, therapy assistants at the facility provided both occupational and physical therapy regardless of which license they held. The assistants would allegedly then divide the therapy minutes equally between each type of therapy.
The court ruled that although some of the evidence provided by Johnson and HDR contradicts their "no-therapy theory" — allegations that Aegis and Golden billed Medicare for services that were not provided — the evidence overall is sufficient to allow further proceedings in the case.
In a statement to McKnight's, both Golden and Aegis said that they "stand by our therapists and the services they provide to improve the lives of the people we treat. We will continue to support our clinicians and to vigorously defend against the remaining allegations in this case."
Johnson originally filed her complaint in 2008, but the government declined to intervene and the case stalled out after the first stage of discovery. The government declined to intervene a second time in 2014, after which Johnson and HDR filed their amended complaint.