April 08, 2018
Cool research: Pressure sore closed with frozen placenta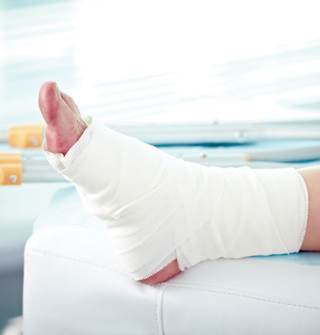 Doctors found new success treating a 4 cm pressure ulcer on a heel.
Cryopreserved membrane from human placentas helped close a hard-to-heal pressure wound in a series of case studies reported in the March issue of Wounds.
Though the benefits of using human amniotic tissue are well documented, the doctors wanted to explore the bene ts of using cryopreserved, or frozen, tissue on three types of wounds under-represented in previous studies. They focused on treatment of an arterial ulcer, a pressure ulcer, and a recurring immune-related pyoderma gangrenosum ulcer.
"Viable cryopreserved human placental membranes are of particular interest as they contain a combination of growth factors and extracellular matrices," wrote the group, led by Derek S. Anselmo, DPM, a resident at Phoenixville Hospital in Pennsylvania. "These components have been shown to decrease inflammation, lower microbial loads and promote tissue regeneration."
More than 18 weeks of standard care at a rehab facility did not provide significant improvement on an 89-year-old's heel pressure ulcer. Following debridement of the nearly 4-centimeter wound, the researchers applied the cryopreserved placental membrane directly to the wound bed along with a moist wound dressing and a foam heel cup.
After one week, the wound showed improvement. After two total applications and four weeks, the heel was completely healed.