September 03, 2010
Consultant pharmacists: Let nurses be doctors' agents for pain medications in nursing homes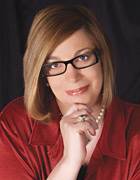 ASCP President Shelly Spiro
The American Society of Consultant Pharmacists has come out strongly in favor of allowing nursing home nurses to act on behalf of physicians when it comes to prescribing pain medications. ASCP officials on Thursday released their recommendations for changes to current Drug Enforcement Agency policy concerning controlled substances in nursing homes.
In a letter to the DEA, the pharmacist group recommends the federal agency "recognize nurses as agents of physicians who prescribe controlled medications to patients in long-term care facilities and patients enrolled in Medicare- or state-certified hospice programs." Currently, the DEA defines an "agent" of the prescriber as someone employed by the prescribing physician. Since most physicians who prescribe pain medications to nursing home residents aren't directly employed by the nursing home, nurses at these facilities technically cannot act as their agents. The extent to which the regulation has been actively enforced is a bone of contention between providers and consumer advocates.
"Recognizing nurses as agents of the prescriber and chart orders as valid prescriptions will eliminate the regulatory bureaucracy creating delays for patients in need of pain relief," said ASCP President Shelly Spiro, RPh, FASCP.