June 24, 2009
Congress to hold off on long-term care reform, financial Web site reports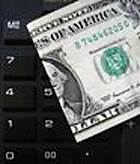 ONE DAY TO GO: Medicare, Medicaid face drastic cuts under new administration, McKnight's Online Expo

Congress continues to wrestle with healthcare reform. Meanwhile, a Web site for financial advisers reports that legislators are likely to steer clear of long-term care reform because of the potential cost of universal healthcare and other general healthcare reform challenges.

"We won't see anything to move in the direction of more funding for long term care," said Dallas L. Salisbury, president and chief executive of the Employee Benefit Research Institute in Washington, according to the Web site Investment News. "With the government's fiscal situation and the unsustainability that the president has stated is present for Medicare and Medicaid, if anything, there will be a reduction [in spending]."

The American Health Care Association believes that Congress is not yet prepared to tackle long-term care reform, which would entail changing the Medicare and Medicaid programs. Still, lawmakers have introduced bills that indicate their concerns about the rising cost of Medicaid for nursing home services.

In related news, the House Energy & Commerce Health subcommittee on Tuesday held the first of three scheduled hearings on healthcare reform. Also, the Senate Committee on Health, Education, Labor and Pensions (HELP) has been finalizing its version of healthcare reform legislation. This bill includes provisions for long-term supports and services.

To read the story about long-term care reform, click here.