January 03, 2011
Congress grants key Medicare provisions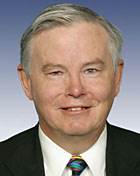 Rep. Joe Barton (R-TX)

A collective sigh of relief could be heard from providers and regulators in mid-December when Congress voted to wipe out major complications regarding a new payment classification system for nursing homes. President Obama later signed the bill.

The House passed the Medicare and Medicaid Extenders Act of 2010 on Dec. 9. That occurred one day after the legislation cleared the Senate. The measure makes permanent the new RUG-IV payment system, a companion to the MDS 3.0 resident assessment tool that went into use Oct. 1. Under previous legislation, a hybrid RUG-III system was to supplant RUG-IV this year before RUG-IV would be brought back for good Oct. 1, 2011.

The bill also extended until Dec. 31, 2011, a sweeping exceptions process to the Medicare Part B therapy caps. It also delayed planned pay cuts to Medicare doctors until the end of this year.